History
The History of the 8th Air Force
The Mighty Eighth Air Force
was activated on 28 January 1942 at the Chatham Armory in Savannah, Georgia. Located at Hunter Field, Colonel Asa N. Duncan was the first commander. Pearl Harbor had just been bombed about a month and a half earlier.
Brigadier General Ira C. Eaker
(left) took the Eighth Air Force Bomber Command Headquarters to England the next month and located at High Wycombe, about 40 miles west of London and on the road to Oxford. In May 1942 Command of the 8th Air Force was assumed by Major General Carl A. 'Tooey' Spaatz (right). He established the 8th Air Force Headquarters at Bushy Park (Teddington, Middlesex), 15 miles west southwest of the center of London on 25 June 1942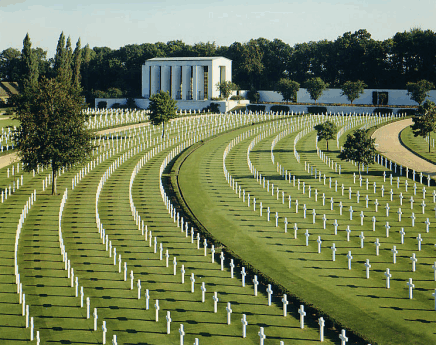 (photo: American Cemetery,
Cambridge, England)
Many 8th AAF officers and men
were missing in action and never accounted for as to their whereabouts. The 8th AAF suffered 26,000 deaths out of the 350,000 officers and men. By comparison, the U.S. Navy suffered 37,000 deaths out of the 4.1 million in WW II. Many bodies were exhumed and returned to the U.S. at the request of families and many families opted to allow their loved ones to remain in U.S. Military and other cemetaries in the United Kingdom and the Continent.
An estimated 650,000 men and women 
have served in the 8th Air Force since World War II. Men and women continue the fight for liberty and peace serving in the 8th Air Force now headquartered at Barksdale Air Force Base near Shreveport, Louisiana.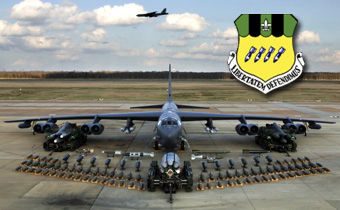 The Eighth Air Force Historical Society
, founded in 1975 by an original 8th Air Force pilot, Lt. Col. John Woolnough, serv as a central organization for its individual State Chapters and Wings.